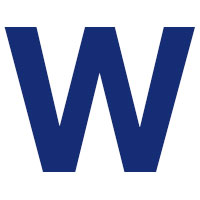 Opponent: Arizona Diamondbacks
Result: W (5-1)
Record: 6-12

The Good
Travis Wood, on the mound, was better than good – but, as you'll see, there was more to the left-hander's night than just pitching. Still, he went seven innings, striking out nine with nary a walk to be issued and only gave up one run on a Mark Trumbo homer. He was really, really good on this night.

The Better
Travis Wood, in the batter's box, was better than good – he was great. On offense, the right-handed hitting Wood went 2-3 with a double and a home run, driving in four runs. Some have made light of Ricky Renteria using Wood as a pinch-hitter, but dude can swing the stick and has gotten better at the plate each year he's been with the Cubs. I didn't even realize he hit three home runs last year until just now!
The Best
"The Best" also goes to Travis Wood, who was so good on this night that Diamondback's manager Kirk Gibson called in a reliever specifically to pitch to Wood for his third AB – I've been watching the Cubs for three decades and I can't recall ever seeing that. Not for Sutcliffe, not for Zambrano, not even for Les Lancaster. It was a really gritty move by the Arizona skipper and, while the evidence might be piling up that Gibson is just an awful manager, seeing Wood get so completely in his head to force a move like that was just the best.