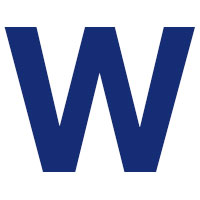 Opponent: Cincinnati Reds
Result: W (8-4)
Record: 5-11

The Good
Edwin Jackson was the very definition of "good, not great" in this game, picking up the win, but not completing a full six innings. Jackson has been the anti-Samardzija so far this year, with lots of walks and long at-bats, resulting in high pitch counts, leading to short starts. There has been lots written about Jackson's slightly diminished stuff this year and whether or not he'll be able to make adjustments. I wonder if warmer weather might bring another MPH or two to his fastball and a little more movement to his slider. But, I still think there is plenty of time for him to turn it around and have a better season – remember, at the end of April last year Carlos Villanueva looked like the steal of the off-season and a rotation mainstay, and Scott Feldman looked like a free agent bust.

The Better
Darwin Barney and Mike Olt only had one hit apiece, but they made them count as each player went deep to help power a relative explosion by the Cubs' offense. Barney's batting average is awful this year, but he's hitting an obscenely low .125 on balls in play. Meanwhile, he's only struck out 6 times all season, equaling his number of walks, and many people have remarked on the quality of his plate appearances. He's yet another player who can easily get better this season. Olt had his third homer of the season and is starting to gain a little bit of Ricky Renteria's trust. Everyone wants Olt to play every inning of every game, but they seem to forget that he's basically a rookie who needs to show a good, consistent approach and earn his playing time. Remember, this is a team game and just giving guys starting gigs so he can learn on the job is a good way to piss off a bunch of his teammates. Letting him earn it is better.
The Best
A couple of players who are rebounding from slow starts and one player who wants to prove his hot start was not a fluke had good games in this win. Emilio Bonifacio put the Freaking back in his name with three more hits and a stolen base, while Justin Ruggiano filled up the box score with two hits, a walk, an RBI and a run scored, getting his average up to .200. He's in that "expect them to get better" category with Barney. Meanwhile, Wellington Castillo had two hits, including his third home run, driving in two runs to bring his season total to 8. The Beef hasn't shown a ton of improvement this year, but he certainly hasn't regressed and is still a promising member of the "core".