Editor's Note: I'm leaving this note here for a while, in case some are confused as to why there would be a "Good, Better, Best" recap written even after a Cubs loss. It's because nobody else will do it. If it's criticism and doom and gloom you're looking for, you can find it anywhere online – even after a win. So, I'm doing the opposite of that.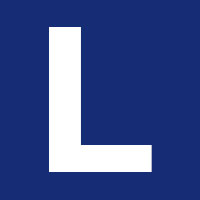 Opponent: Cincinnati Reds
Result: L (1-4)
Record: 4-11

The Good
Luis Valbuena doesn't get much love, being almost universally viewed as a stop-gap, replacement level player. While that might be exactly what he is, what he's doing this year is actually pretty interesting. His batting average is typically low and so far he hasn't hit for much power, but dude is sporting a .404 OBP. He doesn't strike out a lot (about 18% of his plate appearances this year, right in line with his career numbers) and he plays good defense. One theme (perhaps "meme" would be a better word there) I keep seeing this season from the disgruntled portion of the Cubs fan base is the idea that, if a guy isn't considered a potential "core" player and if they aren't lighting up the stat sheet, they should be buried on the bench, never to see the field. I know many people act disgusted every time Valbuena starts over Mike Olt versus right-handers (a matchup against which he has clearly out-performed Olt). My counter to this is that you do everything you can to maximize assets during this phase of the rebuild and, if Valbuena can boost his slugging percentage as the weather grows warmer, I could absolutely see him as a very trade worthy asset. But, to get that, you have to play him. The same with Jose Veras and Ryan Sweeney and Darwin Barney (who has also turned into an OBP machine this year, disguised by his low batting average). Anyway, in this game Luis had a hit, two walks and an RBI. Don't get freaked out when he's the Yankees starting second baseman in the playoffs.

The Better
Anthony Rizzo had two more hits in four AB's, bringing his average up to .345. At this rate, he isn't a rich man's Carlos Pena, he's a bazillionaire's Carlos Pena.
The Best
I've admitted that Jeff Samardzija really grinds my gears every time he gets in front of a microphone, but I cannot deny his excellence on the field this year. He's gone seven innings in every single start this year, is striking out three batters for every one that he walks and hasn't given up more than two earned runs in any game that he's pitched. He has been, quite simply, the ace of this staff. I read somebody opine this weekend that there was no way Theo Epstein and Jed Hoyer could get more for Samardzija than they did for Matt Garza (even with an extra year of control) because of Garza's "more established track record". Look, I liked Garza a lot, but Shark, right now, is better, more durable, and a much better candidate to earn his next contract, rather than be paid for that past track record. If he keeps pitching like this, Theo and Jed are going to get a king's ransom for him.