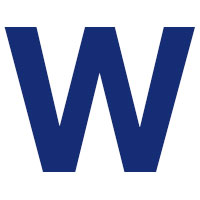 Opponent: Pittsburgh Pirates
Result: W (3-2)
Record: 1-2

The Good
The first win of the season is sweet, I can only imagine how Ricky Renteria feels. There were actually several firsts in this game – in fact, there have been a lot of "first" moments all throughout this series, including the first official use of the new replay rules back in game one. This game featured the Cubs' first win of 2014, Rick Renteria's first win as manager, Mike Olt's first career home run, Starlin Castro's first hit of the year, Anthony Rizzo's first hit with RISP of the year, and Junior Lake's first wardrobe malfunction (that we know of).
The Bad Better
Emilio FREAKING Bonifacio, with two more hits to finish his first series with the Cubs sporting this slash line:


He's scored three runs and stolen four bases and is the poster child, in my opinion, of how exciting, if not "good," this team is going to be.
The Ugly Best
For the third game in a row the pitching was excellent and I think it's time to discuss where Chris Bosio ranks among MLB pitching coaches. Though it's early in the year – and I'm the one screaming that you can't make conclusions based on any 2-3 game stretch of the season – given what he's done the last two years, with what he's had to work with, and I don't think it's ludicrous to wonder if he is the best out there right now. I might have to research this further for it's own post, but I really can't tell you how happy I am that the front office made sure to keep him when they let Dale Sveum go.