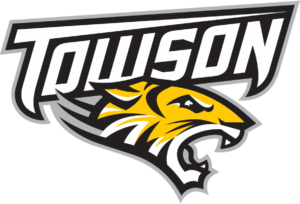 With the Tigers first games of the season taking place in New Mexico, you would think rainouts would be the least of concerns. Mother Nature scoffs at your preconceived notions.
That's not all bad, since we'll hopefully get a doubleheader tomorrow. Plus, the Towson folks on Twitter were kind enough to post tonight's intended lineup, so here's my a chance to do a little homework. With the power of the internet, and Towson's media guide, let's see what we can learn about the nine (sorry, ten, I forgot college baseball uses the DH) who start the season atop the depth chart.
Mark Grunberg, CF – Nice profile for a lead-off guy, last year he hit .273 with a .389 OBP. One thing that caught my eye on his stat line was a perfect fielding percentage; it turns out defense might be his thing, as in 2008 he made the Sportscenter Top Ten with a diving catch in the Little League World Series!

Richie Palacios, SS – If you are watching Towson baseball this year, this is probably the guy you're watching. I'll refer you back to my season intro for more info. I just discovered that he played in the Northwoods summer league in 2016; in 16 games (71 at bats) he hit .366 and walked 8 times to only 5 strikeouts. I don't know anything about the level of competition in the Northwoods league, but it's more evidence that Palacios can rake. I also found this interview from the Northwoods playoffs that year and his cliche game is strong, too (and bonus points for his unnamed teammate attempting to steal the show in the background).

Colin Gimblet, LF – Can't find much about Gimblet, he's been pretty consistent in his three years at Towson and is another high OBP guy at the top of the lineup. Not much pop (.263/.345/.365), but he seems like a nice kid on Twitter and, for some reason, his name makes me think of Riblet.
Richard Miller, 3B – Much like Gimblet, Miller looks like a guy who can get some hits and take some walks, but isn't going to scare anyone (.272/.356/.389). He is a year younger, so maybe he'll grow into something more. Interestingly, his Twitter profile pic shows him pitching.
Trey Martinez, C – I hope he calls a good game, because by the stats the bat is rather lacking. His favorite player is Yadier Molina, so I'm not going talk about him any more.
Charlie Watters, 1B – Watters is new to the Towson program this year, transferring from Stetson University. He's huge, 6′ 6″, 240 lbs, and his younger brother also transferred to Towson this year after redshirting at Stetson last year. Their dad played for the Buffalo Bills.
Craig Alleyne, DH – Another newcomer, Alleyne had a decent year as a JUCO player at Rowan Gloucester College in 2017 (.284/.349/.446). I can't really find anything else, so we'll see if there's anything here.
Bo Plagge, RF – A freshman in 2017, Plagge appeared in 18 games (12 starts) as a position player, plus 13 games as a pitcher, including 1 start. I'm guessing it's the bat that will to carry him forward though – in limited appearances he led the Tigers in slugging (overall .333/.412/.511 in 45 at bats), after a prolific high school career, hitting .567 as a senior and .527 average overall. I might add him to the list of guys I'll watch more closely.
Dirk Masters, 2B – Dirk Masters is the great American hero, always being called back for "one last job". The former Special Forces agent turned super spy is…wait, apparently there's a video game character named Dirk Masters. Probably an '80's teen movie villain, too. Our Dirk Masters is a redshirt Freshman who got only 15 at bats last year before having his season cut short due to injury, so this is another "we'll see" situation. I did find this video of him in a batting cage from a couple of years ago. The mechanics are all over the place, so I might be crazy, but I feel like I see some decent bat speed.

Starter: Michael Adams – As I wrote yesterday, he's a big right-hander who looks to lead Towson's staff this year. He was a 2nd team JUCO All American in 2016, so maybe there's some talent. Here's some footage of him pitching for Harford Community College that year.

I am #NotAScout, but that delivery that looks pretty violent and high-effort. On the plus side, it looks like he repeats it reasonably well, works quickly, and isn't afraid to pitch inside. I have no idea how hard he throws yet (hopefully they'll mention it during the game tomorrow), but it looks like a good fastball and I'm pretty sure I spotted a couple of decent curves, maybe a slider or two in there (again, #NotAScout). So, who knows – once again, we'll see.