Editor's Note: I'm leaving this note here for a while, in case some are confused as to why there would be a "Good, Better, Best" recap written even after a Cubs loss. It's because nobody else will do it. If it's criticism and doom and gloom you're looking for, you can find it anywhere online – even after a win. So, I'm doing the opposite of that.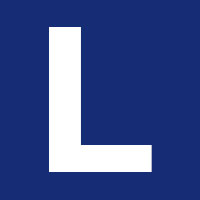 Opponent: Pittsburgh Pirates
Result: L (4-5)
Record: 3-6

The Good
So far this season, Hector Rondon and Justin Grimm have combined to pitch twelve innings and have collectively given up zero runs, with a 15/4 strike-out to walk ratio. Rondon is the rare Rule 5 pickup that seems to be working; on the few occaisions I've seen him pitch this year his stuff has been filthy.
Brian Schlitter wasn't on point today, but he does have flowing locks. Why is it that Samardzija's hair bothers me, but Schlitter's doesn't? These are life's little mysteries…
The Better
I'm going to go out on a limb here – Travis Wood is pretty good. He tied his career hight with 9K's and the only run he was charged with scored after Schlitter took the mound. There's some interesting stuff on Wood's baseball-reference.com page. For instance, I'd forgotten that Woods first major league start was against the Cubs. He popped up Tyler Colvin to start that game, which made me realize Tyler Colvin was leading off! The most similar pitcher is listed as Brett Anderson, which I could see, other than the fact that Wood has been, you know, healthy and effective in the last three years. I also just realized that Wood is thirteen years younger than me. How is the possible?! My driver's license might say I'm 40, but, seriously guys, I'm pretty sure I'm still 14.
Anthony Rizzo had another hit. After the game, he congratulated Wood for getting his first win as a left-hander.
The Best
You can't stop Starlin Castro, you can only hope to contain him! The dynamic young shortstop (I love writing stuff like that about Starlin) ran his hitting streak to seven games with three more hits. It was his third 3-hit game during that span. Castro hasn't walked since opening day, but he hasn't struck out in five games either, and all that's left has been consistent, hard contact. I know some people think Castro's ultimate ceiling is a .280/.315/.400 type of line, but I think it's much higher. I don't think he's going to hit .340 for the year, but I definitely think something like .320/.360/.480 is within reach. That's what I see when I close my eyes, anyway.