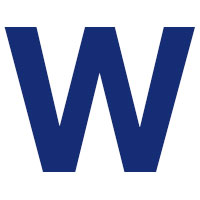 Opponent: Pittsburgh Pirates
Result: W (7-5)
Record: 3-5

The Good
Jason Hammel moved to 2-0 for the season, allowing three solo home runs and nothing else. Last year Theo was able to get Pedro Strop and Jake Arrieta for a couple of months of Scott Feldman; if Hammel (aka "This Year's Scott Feldman") keeps pitching like this, what kind of return will he bring? Do the Rangers have anyone left in their farm system?
Speaking of Strop, he did give up back to back homers, but gets credit for coming back to strike out the next two guys. I know, when he was with Baltimore, Pedro had a reputation as a guy who either "had it" or "didn't", but coming back to close out an inning in such fine fashion after getting lit up twice in a row shows some nice mental fortitude.
The middle infield played well, with some nice defensive plays, like this diving stop by Starlin Castro. Castro had a hit to extend his streak to six. Darwin Barney is only hitting .214 on the year, but walked twice to bring his OBP up to a robust .421.
Justin Ruggiano finally broke the seal and got his first hit of the year. Thanks for playing, Justin! Doesn't "Ruggiano" sound like some kind of really good cheese?
The Better
Castro had a good game, but his fellow cornerstone, Anthony Rizzo, had a monster one. 4-5 with two doubles and an RBI, plus some nice stretches at first base. Rizzo had yet another hit with a runner in scoring position and is now hitting .444 on the year in those situations. He also provided some post-game entertainment when he congratulated Jason Hammel on his first NL win. Hammel won in Pittsburgh just last week and also pitched in Colorado for three years. It was Hammel's first game, and win, in Wrigley, so we'll give Rizzo a mini-pass.
Emilio Freaking Bonifacio is still hitting .500, with two more hits. He already has 15 hits just against the Pirates this year. Baseball is a weird game.
The Best
If Castro and Rizzo are cornerstones, I'm going to start calling Junior Lake and Mike Olt "the bricks". Just a day after the consternation over the bricks' playing time reached critical mass, both players started and delivered in a big way. In the bottom of the fifth, with two out, Olt blasted (well, with an assist from the wind) a towering shot that dropped into the left field basket, which was immediately followed by Lake driving a shot several rows deeper into the bleachers for the Cubs first back-to-back home runs of the season. Olt later added an RBI single to give him two hits and three runs batted in on the day. Ricky Renteria has already indicated that Olt and Lake could start today's rubber match against the Pirates. I wonder, once the OUTRAGE over lineups and playing time die down, what will be the next thing Twitter latches onto? Bunting? It's going to be bunting, isn't it?
NOTE: Quick correction, Lake's home run actually went onto Waveland Ave.