Editor's Note: I'm leaving this note here for a while, in case some are confused as to why there would be a "Good, Better, Best" recap written even after a Cubs loss. It's because nobody else will do it. If it's criticism and doom and gloom you're looking for, you can find it anywhere online – even after a win. So, I'm doing the opposite of that.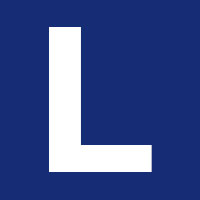 Opponent: Pittsburgh Pirates
Result: L (6-7)
Record: 2-5

The Good
Though Pedro Strop was saddled with the loss in this game, the bullpen overall has been pretty effective this year and was again tonight. Justin Grimm's stuff really plays up out of the pen and I can't help but think the boost in confidence and added experience from pitching in relief can only help him if/when he transitions to the rotation. I liken it to the way Ryan Dempster seemed to be a better starting pitcher after spending a few successful years coming out of the pen. It was also good to see Jose Veras have a nice 1-2-3 inning.
Emilio Freaking Bonifacio just won't stop, adding three more hits, an RBI, run scored and a stolen base. Anyone with Mr. Freaking Bonifacio on their fantasy team is all giggly.
The Better
Anthony Rizzo came through with two hits for the third game in a row, including another with RISP when he knocked in Bonifacio from second base. He is now hitting .429, three hits in seven at-bats, with a runner on second or third. Statistically, this is meaningless, but for the larger narrative it's important that Rizzo is getting off to a good start and quieting doubters and the constant, repetitive questions.
The Best
It is really, truly a shame that the Bad Edwin showed up and the Cubs lost this game, because this was a signature game for Starlin Castro, who blasted two home runs for his first career mulit-homer game. Since starting the season 0-9, prompting rubbish like this, Starlin has hit safely in five straight games, batting over .500 with nine hits in seventeen at-bats. That's Mr. Freaking Bonifacio territory right there. He also had a sweet play in the field, scooping a ball headed to center field and throwing out the runner at first. He just looks locked in and confident at the plate and is noticeably, though not inordinately, bigger and stronger this year. It could add up to a huge season for the young shortstop.