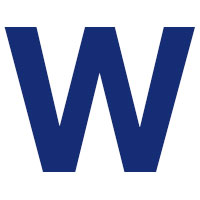 Opponent: Pittsburgh Pirates
Result: W (8-3)
Record: 2-4

The Good
Carlos Villanueva got stuck with the losses in both of the Cubs season opening extra-innings games, but pitched well in this game and picked up the win. As Len and JD said, the baseball gods owed him one. My wife thinks his moustache is ridiculous, but he's grown into one of my favorite players on this Cubs team and is a guy I'll root for no matter where he plays. Did you know there have only been three MLB players named Villanueva and two of them played (or play) for the Cubs? Elih Villanueva made one spot start for the Marlins in 2011, but it wasn't a good one and he's never made another appearance in the majors. Still, Theo should trade for that guy and by time Christian makes the majors the Cubs will have a corner on the Villanueva market. Wait, Christian goes by "Ivan"?! Is that true?

There are some interesting tidbits in that next to last link, which recaps Anthony Rizzo's first MLB appearance with the Padres and Christopher Carpenter's debut with the Cubs. Apparently, there have only been three major league players named C(h)ris(topher) Carpenter and they all spell their names differently (as long as you don't call Christopher, "Chris").
The Better
The cornerstones (that's what I'm calling them until they give me reason not to), Anthony Rizzo and Starlin Castro, both had hits and RBI's to fuel the Cubs offensive fireworks. After starting the season 0-9, Castro has a modest four game hitting streak and, to my amateur eyes, looks a lot more confident at the plate than this time last year. Rizzo had two hits for the second straight day and struck out for only the fourth time all year (and first time since opening day).
Special mention goes to Mr. Freaking Bonifacio, who had a hit, walk, RBI and scored two runs, but saw his batting average drop to a middling .500.
The Best
Ryan Kalish, come on down! After going hitless in his first four AB's of the season, Kalish broke out in a huge way, going 2-3 with a double, triple, two walks, three runs batted in and two runs scored. He also had a nice catch up against the bricks and, for good measure, did it all in front of his parents. Roll freakin' credits. After famously having operations on both shoulders and the same neck surgery as Peyton Manning (I won't hold that against him), Kalish is healthy again and looks like he hasn't skipped a beat, much less a couple of years of his career. He's the kind of high effort, two way player the team has missed since Reed Johnson left and it would be pretty amazing if this game is a sign of things to come.

I just realized this morning that you can get a good archive of stories about a particular player by clicking on the News Archive tab on a player's baseball-reference.com page and it is interesting to go back and see what was written about a guy when he first came up. I did that for Kalish and the first mention of him, after he hit the big leagues with Boston, compares him to Trot Nixon. I'd take a few years of peak Trot Nixon off of the scrap heap every day, so finger's crossed.