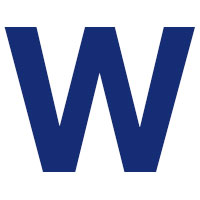 Opponent: Arizona Diamondbacks
Result: W (9-2)
Record: 7-12

The Good
Starlin Castro has been really good this season, and was again tonight. He had two hits and scored two runs, but it was his defense that made this a really complete performance. It's really gratifying to see a young player take a step up to the next level and I feel really comfortable saying that Castro has done/is doing that this year. This is, of course, all just my deduction from the bits and pieces I get to actually see, combined with what I read, but, man, there is just something different about how the young shortstop is carrying himself this year. He seems happier, more confident, definitely more focused…just really, really good.

The Better
Jason Hammel has been a great addition to the starting rotation this season, completing seven innings for his third straight start (and he pitched into the seventh in his first start of the season). The 2.60 ERA is nice, but the 4-1 K/BB ratio is even better. I know he's likely to be flipped by the trade deadline; health is always the concern with him, other than that I would actually love to see him here for a few more years. We'll see. Is it insane to think that, if Jed and Theo can get a massive haul of talent for Samardzija, they would extend Hammel for a couple of more years as a veteran anchor to the staff? Probably, we'll see.
The Best
One of the bricks seems to be sealing himself into the foundation, as Mike Olt clubbed his fourth homer of the season and, after the game, Ricky Renteria said he will make the 25 year old third baseman the regular starter, ending the platoon with Luis Valbuena (the versatile Valbuena started at second base in this game and was 2-4 with a walk, an RBI and three runs scored – not bad, himself!). This is welcome news for Olt, the legions of "play the kiddies" twitter hounds, and those of us who are just happy to see the kid earn the shot at the starting gig. Olt's power has been evident, as he leads the team in home runs (4) and is tied for the lead in RBI (9). He will need to translate his patient approach into more walks and cut his K rate, even if just a smidgen, but, as I've said before, if Olt can lock down third, the rebuild takes a massive step forward.