Editor's Note: I'm leaving this note here for a while, in case some are confused as to why there would be a "Good, Better, Best" recap written even after a Cubs loss. It's because nobody else will do it. If it's criticism and doom and gloom you're looking for, you can find it anywhere online – even after a win. So, I'm doing the opposite of that.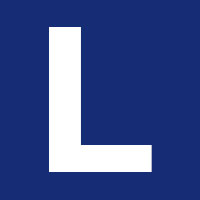 Opponent: Cincinnati Reds
Result: L (2-8)
Record: 5-12

The Good
The Cubs bullpen has been, for the most part, good this year, and the lefty relievers are starting to pick it up. Wesley Wright and James Russell combined to to 2 1/3 of an inning of scoreless ball, with 1 strikeout and no walks each. Justin Grimm added another scoreless inning with a punch-out of his own. If Chris Bosio can get Jose Veras going – and this is a guy with no history of being this bad – and Carlos Villanueva can slide back into that long relief role when Jake Arrieta comes back, the pitching staff can potentially be excellent.

The Better
After a bit of a stumble, going hitless in the last game of the St. Louis series and both games of the double-header, Emilio Freaking Bonifacio got hot again versus the Reds, getting at least one hit in each game and totaling six hits, two walks and three runs scored in the series. I still can't figure out why Kansas City released him, but a look at the Royals "success" over the last couple of decades might offer a clue.
The Best
Following the switch-hitting Bonifacio in the line-up, Ricky Renteria stacked left handed batters in the 2-3-4 slots and they each responded with two hits each. Ryan Sweeney and Nate Schierholtz knocked in the Cubs only runs, while Anthony Rizzo had two hits and two walks. Rizzo has nearly walked as many times as he's struck out this season and has been outstanding, even as we wait for the power stroke to heat up (not that he's just been slapping singles all year).