Editor's Note: I'm leaving this note here for a while, in case some are confused as to why there would be a "Good, Better, Best" recap written even after a Cubs loss. It's because nobody else will do it. If it's criticism and doom and gloom you're looking for, you can find it anywhere online – even after a win. So, I'm doing the opposite of that.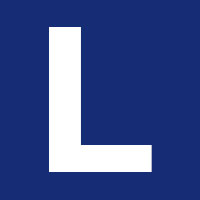 Opponent: New York Yankees
Result: L (0-2)
Record: 4-10

The Good
Travis Wood was good, not great, battling into the sixth inning, giving up 11 hits, but only 2 earned runs. It helped that he didn't walk anyone. He's giving up more than a hit per inning this year, but has offset that by only issuing 4 walks in three starts, with nearly a 5/1 strikeout to walk ratio. Translation – dude throws strikes. At this point, I feel pretty good every time the lefty takes the mound, and I don't miss Sean Marshall at all.

The Better
The bullpen was really good in both games of the double header, as Justin Grimm, Reggie Cleveland All-Star Wesley Wright, Hector Rondon and newly called up Zac Rosscup combined to go 3.1 innings, giving up only 1 hit, 2 walks and 2 strikeouts. Rosscup, added as the 26th man (as allowed for the second game of a double header) was particularly effective, needing only twenty pitches to go 1.2 innings, striking out one and giving up absolutely nothing. As of this writing he hasn't officially been sent back to the minors yet, so I wonder if they'll keep him around for a look-see (though I have absolutely no idea who's place he'd take).
The Best
Ladies and gentlemen, your 2013-2014 Washington Wizards!!!

As game two of the double header was winding down, I admit I got completely wrapped up in the Wizards closing out their regular season by blowing out Boston and securing the fifth seed in the playoffs, where they will meet the Chicago Bulls in round 1. But I'm putting this here, really, because of I love this feeling of sticking with a team, being as positive as possible with them in the bad times, and getting the reward of success. I felt it with the Saints after Sean Payton arrived (and Mickey Loomis – he really does NOT get enough credit, no matter how much he gets) and I know I'm going to feel it with the Cubs (again). I have faith in this rebuild, in management and, yes, in ownership. Winning with the Cubs has always been the hardest nut to crack, but when this thing turns around – and it will – and Twitter is amok with magic numbers and postseason rosters (instead of "fans" coming up with the most creative ways to hate on "their" team – and, guys, it's never all that creative) I will feel the feeling the Wizards gave me last night times a thousand. THAT, my friends, will be the best.