Editor's Note: I'm leaving this note here for a while, in case some are confused as to why there would be a "Good, Better, Best" recap written even after a Cubs loss. It's because nobody else will do it. If it's criticism and doom and gloom you're looking for, you can find it anywhere online – even after a win. So, I'm doing the opposite of that.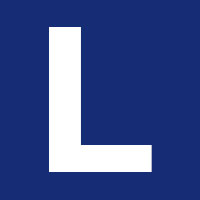 Opponent: New York Yankees
Result: L (0-3)
Record: 4-9

The Good
Junior Lake can do some things that drives fans (and I'm sure his manager) crazy, but he also seems to be able to hold his own at the big league level. I know some analysts, particularly Keith Law, don't think he'll ever put it together – but what if he doesn't need to? His reputation is as a hacker, but he pretty consistently put together OBP's over .330 in the minors, which is consistent with what he's done since being called up to the show (albeit in only 275 or so AB's). He strikes out a lot, but not in Brett Jackson territory (sorry, Brett) – 28% strikeout rate in the majors, 23% in the minors. So, off the top of my head, let's just say he exceeds his projections by just a little and puts up something like .260/.335/.425 slash lines, popping 15-20 homers and 20 stolen bases for the next five years. That's not an awesome baseball player, but it's not a bad one. So, Junior Lake, I dub thee "good". Oh, in this game he went 1 for 3, one strikeout, one stolen base. Or, as I like to call it, "doing Junior Lake stuff".

The Better
Anthony Rizzo only two hits, but when the whole team only gets three, then I guess he was better than most. One of his hits was a bunt single against an exaggerated shift with nobody manning the third base position. I liked that play and it forced the Yankees to adjust their shift on him in game 2 of the double header. A smart move by a guy who's looking more and more like he'll live up to expectations (at least mine, which is that he'll be a rich man's Carlos Pena for ten years).
The Best
Jason Hammel pitched well, though he was out dueled by Masahiro Tanaka. He's pitched into the seventh in each of his three starts this year with a 3/1 strikeout to walk ratio. Hammel was very good for the Orioles in the first half a couple of years ago, before injuries derailed him for a bit, but if he can keep pitching like this he's going bring a nice return on the trade market. It honestly wouldn't kill me to keep him around for a few years, but until he proves he can stay healthy for a few years there's always going to be that uncertainty with him. Still, tonight Jason Hammel was the best thing the Cubs put on the field.
Can we mention Chris Bosio again?  He is really, really, really (really, really, really) good and I hope he's the pitching coach here for twenty years. Just keep him away from Sveum's poolhouse.