Editor's Note: I'm leaving this note here for a while, in case some are confused as to why there would be a "Good, Better, Best" recap written even after a Cubs loss. It's because nobody else will do it. If it's criticism and doom and gloom you're looking for, you can find it anywhere online – even after a win. So, I'm doing the opposite of that.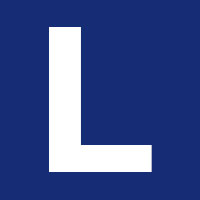 Opponent: St. Louis Cardinals
Result: L (4-6)
Record: 4-8

The Good
I know all of the internet reaction is, "Another poor outing by Edwin Jackson," but I'm giving him a spot in The Good. Like so many of Jackson's starts, the overall performance is dragged down by one bad inning, but you really have to look at this game in context. When a guy throws a lot of pitches in the first two innings, especially to a good hitting team like St. Louis, but then holds them down and keeps his team close for the rest of the game, that shows some resilience and inner fortitude that Jackson is sometimes accused of lacking (I find most of those arguments lazy and logically inconsistent – Jackson's problem is control, not moxie). When, on top of that, you add a rain delay that Jackson pitched before and after, saving a still taxed bullpen, and I think this wasn't a bad outing. And if it's not bad, chances are it's a least pretty good.

The Better
Anthony Rizzo only had one hit, but it was a screaming two run homer that temporarily gave the Cubs the lead in the first inning. All of the consternation over Rizzo's miserable opening day versus Francisco Liriano seems like a distant memory now, as the young cornerstone first baseman had hit safely in eight of his last ten games. During that span he's only struck out five times, though after one game he did congratulate Darwin Barney for getting his first NL hit as an evolved purple dinosaur.
The Best
The bricks were solid today and kept things interesting in the ninth, as Junior Lake and Mike Olt both had two hits, including a triple by Lake and an RBI single by Olt in the last inning to bring the Cubs within two. Olt also had a double and was hit by a pitch. Hey, remember last week when the internet nearly melted down because Olt and Lake weren't being allowed to play and develop? Yeah, they've STILL played in every game and both are holding their own. So, uh, suck it, internet.