Editor's Note: I'm leaving this note here for a while, in case some are confused as to why there would be a "Good, Better, Best" recap written even after a Cubs loss. It's because nobody else will do it. If it's criticism and doom and gloom you're looking for, you can find it anywhere online – even after a win. So, I'm doing the opposite of that.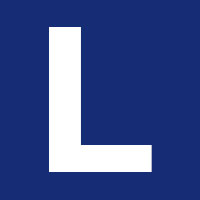 Opponent: St. Louis Cardinals
Result: L (4-10)
Record: 4-7

The Good
Junior Lake batted lead-off in this game and started the game with his second home run of the year. Lake isn't ideal for the lead-off spot, at least not on a regular basis, but he does offer the potential of an explosive start to the game. 
The Better
Carlos Villanueva got roughed up, but Chris Rusin helped save the bullpen. Called up from Iowa just for this game, Rusin relieved the 'Stache in the third inning and finished the game with five innings of 3-hit, 1-run ball. He was rewarded after the game with a plane ticket back to Iowa, but I'm sure we'll see him again this season. My advice to Rusin is to keep a bag packed.
Nate Schierholtz supported my theory that he's a streaky hitter who is getting hot by notching two more hits, both doubles.
The Best
You can't stop Starlin Castro, you can only hope to contain him! A day after having his hitting streak snapped at seven, Castro started another one with two more hits and an RBI. Even better is the growing number of comments I read from people who cover the team daily about how sharp he as been defensively. Castro playing like this was my number one wish for this season and it's a joy to see it happening.
The best will be winning today and taking the series from the Cardinals. Go Cubs!