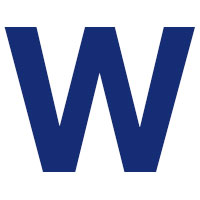 Opponent: St. Louis Cardinals
Result: W (6-3)
Record: 4-6

The Good
Hector Rondon extended his scoreless innings streak and notched his first major league save. The Cubs are sticking with Jose Veras as their closer for now, but, if he continues to falter, Rondon is one of several power arms the Cubs have accumulated that could get some save opportunities.
Castro and Rizzo (that sounds like a buddy-cop comedy) both went hitless, but still contributed. Rizzo got on base on an error and scored in the seventh inning, then gave the Cubs the lead in the eighth with a sacrifice fly. Castro was walked intentionally and scored in the eleventh
Emilio Freaking Bonifacio got another hit, but his average dropped to .435. What a bum.

Several Cubs who have been struggling at the plate broke through today. Mike Olt had a pinch hit single and scored from first on another single, showing some surprising speed. Justin Ruggiano had another hit, as did Ryan Kalish, while Ryan Sweeney had two.
The Better
Nate Schierholtz raised his batting average by nearly .100 points, whacking four hits in five at-bats. He led off the eleventh inning with his first double of the year and scored the winning run. Schierholtz, if I'm not mistaken, can be a little streaky, so hopefully this is the beginning of a good stretch.
Jeff Samardzija has just been great. He went seven innings this game, as he has in each start this year, showing off his newly found efficiency with no walks and "only" four strikeouts. He's only given up three earned runs all year, with a 3/1 K-BB ratio, and is proof of what a meaningless statistic pitcher wins are with only an 0-1 record. I hope Shark keeps this kind of performance up, though if he does I might start to reverse my previous feelings and want him extended, instead of traded. Well, I guess it depends on what he's traded for. In any case, so far this season Samardzija has done everything he said he would and that's nothing but good.
The Best
The Beef! Wellington Castillo blasted the game winning 3-run homer in the eleventh inning to give the Cubs the final margin of victory, capping off a 2-5 night. Wellington started the season slowly, but with hits in three straight games he might be heating up. He did have a passed ball charged to him that allowed a run in the ninth inning, doing poor Jose Veras no favors (and he could have used some favors), but when you CRUSH a ball for the game winning homer you are forgiven for a lot.