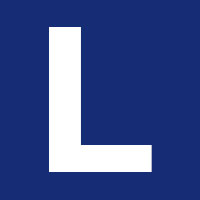 Opponent: Pittsburgh Pirates
Result: L (3-4)
Record: 0-2

The Good
The fact that, by the time you see this, the Cubs will have already won their next game. I know this because that game started at 12:35pm and ended right after I started writing this.
Emilio Freaking Bonifacio, setting the record for most hits ever in the first two games of the season with a 5-7 performance in this game, including 2 stolen bases. I wish I had written the thought I had a few weeks ago that Emilio would end up being a Reed Johnson-type, "this guy was released?!, " pickup. I'm chosing to ignore him getting picked off for the second game in a row. Presumably he won't get picked off 162 times this year (if that means he hits .750, I guess I'd live with it).
Anthony Rizzo blasting his first HR of the season to (briefly) give the Cubs the lead in the 12th inning.
The pitching, especially the bullpen, was very, very good up until the very end…
The Bad
…Where poor Carlos Villanueva doesn't look like he's going to make a start anytime soon, coming out of the bullpen and giving up the winning (losing?) runs in extra innings each of the first two games. Maybe he should shave? Nah…
Starlin Castro starting the season 0-9. Starlin probably owes some people an apology – I mean, their lives were so close to being good, and then Castro has to go and make an error and just ruin everything. Everyone they love has left them, they have no home, no job, no future, and it's all Starlin's fault.
39 runners left on base. I don't have anything funny to say about that.
The Ugly
I'm only assuming Twitter was fun after Veras blew the save – I couldn't bring myself to look. I'm sure there were Marmol comparisons and "Veras-ade" jokes aplenty. Me, I'm aware that taking ANYTHING out of the first two games of the season is utter foolishness. If it's been like this for 15-20 straight games, then you can come talk to me. Otherwise I'm going to be the guy over here just watching baseball and not freaking out.